I Fill Oxygen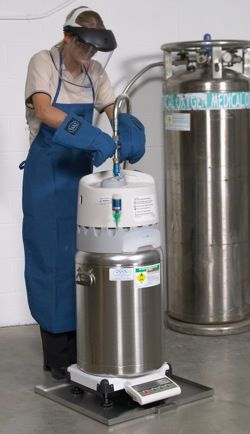 The FDA considers anyone who moves oxygen from one container to another to be an oxygen filler. That could be liquid to liquid, liquid to gas or gas to gas. The FDA requires manufacturers to follow cGMP (Current Good Manufacturing Practices), that includes training, equipment maintenance, and paper work requirements.
Check out our checklist below to see how you are doing!
1. Training
FDA requires that cGMP training be done on a "continuing and frequent basis." Typically, that is interpreted to mean that employees should take a course at least twice a year. (Remember, you need to be able to show documentation that the training was done. Our certificates will satisfy that requirement.)
Click Here for more information about our training and certification programs.

2. Calibrations
FDA guidance requires that filling equipment be calibrated at specific intervals, depending on the type of equipment. Don't forget you need to document all calibration!
3. FDA Registration
Oxygen transfillers must register annually (see 21 CFR 207.21) with the FDA on or before December 31st of the year. Applied always recommends registering by your anniversary date because many other agencies require proof of registration by anniversary date and this method makes sense to other organizations, while meeting the FDA's requirement. You can check out your registration status by going to http://www.accessdata.fda.gov/scripts/cder/drls/default.cfm
There, the Current Registration Year will be displayed- which is the year in which you registered, not the year in which it expires. (i.e. If you registered in 2010, it will say 2010 and will be "good" until 2011.)
Click here to view our registration options.

4. Check your SOPs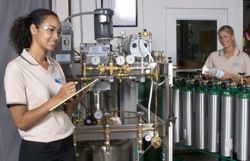 Written Procedures, SOPs, or policy and procedures manual is a manual describing the procedures your company follows for the cleaning of equipment, quality control, calibration procedure, security requirements and other procedures followed by your company when following the cGMP. The key with the required written procedures is to be sure to follow what you have written. Take the time to check that you have SOPs, that they are current and that you are actually doing the things written there.
5. Gear
To keep up with regulations, you'll need certain items to keep you compliant: