What's Your Role?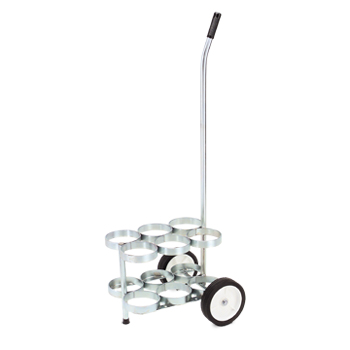 Sale! Medium Duty Cylinder Cart - Holds 6 DE cylinders
Item # 1100-1923
February Special Savings! Valid February 1st - February 29th Was: $77.21 Sale Price: $64.50 Medium Duty Cylinder Cart D/E, holds 6 cylinders, 39.5" H X 16.5" L X 13.75" W Shipping box size is 16x18x40 x 30lbs
See More Details
Due to the size or weight of an item or items in your cart, we are unable to calculate total freight cost. We will contact you with a freight estimate after your order is placed.
February Special Savings! Valid February 1st - February 29th
Was: $77.21
Sale Price: $64.50
Medium Duty Cylinder Cart D/E, holds 6 cylinders, 39.5" H X 16.5" L X 13.75" W Shipping box size is 16x18x40 x 30lbs
Other Recommended Products