Come Visit Us at Fall Medtrade 2018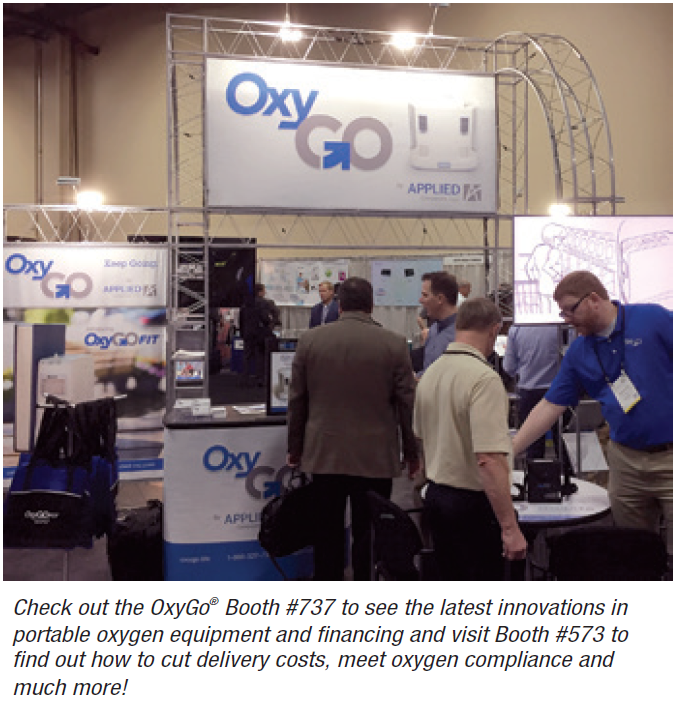 All aboard for the "Medtrade Spring 2018" show! It comes to the Las Vegas Mandalay Bay Convention Center March 27-29. It's hte second largest trade show in the U.S. focused exclusively on the home medical equipment market.
Emerald Expositions, the show's owner, touts Medtrade Spring 2018 as designed to give today's providers the highest quality educational, networking, and advocacy opportunities -- and the largest selection of HME products under one roof.
While considerably smaller than the fall Medtrade show held in Atlanta every year, the spring event is noted for attracting a home healthcare crowd hungry for new products, especially in the retail sector. One provider I talked to says he always tries to come back home from the Las Vegas show with at least three new retail products to help him keep "ahead" of his competition.
While booth sales have reportedly remained brisk for Medtrade 2018, there is one class of exhibitors that has not been asked back. York Schwab, Account Executive for the show, said earlier this year, "We are not selling booth space to face cream companies that were roundly criticized in post-show surveys. We rejected them all, and in 2018 there will be zero. "
One of the most popular draws of the show is the New Products Pavilion. Sponsored by HomeCare Magazine, it's where exhibitors showcase products released to the market within the past year. Attendees will have the opportunity to cast their vote for their favorite new product while at the show. Providers looking for the hottest new homecare products will find many of them clustered together at this pavilion.
There will be a new look carried over from the spring conference. Attendees asked for more "town hall"-like sessions and less "lecture style", and more panels (including competitors in some cases!). This new format was introduced at Medtrade Spring 2017 and attendees were overwhelmingly positive in their feedback. The Medtrade Spring 2018 program will continue with these changes and also have some sessions with a new seating arrangement to encourage more interaction and discussion among attendees.
Conference sessions this spring will be centered around eleven different tracks designed to give attendees the latest information they need to stay competitive:
Sales and Marketing
Executive Leadership
Keeping it Legal
Retail
Strategic Planning
Business Operations
Audits and Compliance
Medicare Updates
Competitive Bidding
Business Opportunity
Networking and Special Events
Be sure to stop by Booth #737 to see OxyGo's latest POC units and other top-selling oxygen equipment. Ask about the unique financing opportunities OxyGo offers your customers that will help you close the sale and get paid fast! Click here to learn more about OxyCare Advantage!
Applied Home Healthcare Equipment is home to the industry's leading oxygen experts. Visit Booth #573 to find out how to get oxygen cylinders for less than a dollar, cut delivery costs, meet oxygen compliance requirements, and more! With Applied you'll get the selection, service, and support you need to help your patients -- and manage your business successfully. Click here for more information on the official Medtrade website.
Applied Inside
What's New?